Trade Union Representatives Checklist on Tackling Workplace Bullying.
The Very Least You Need to Know.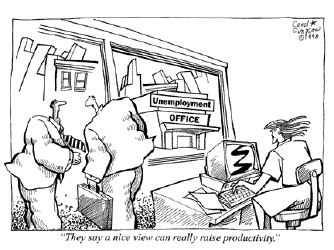 Research I conducted whilst reading Labour Studies at Ruskin College, which is Oxfords only Labour/Trade Union orientated college, clearly demonstrated that trade union organization has a very important role to play in preventing workplace bullying. In only one case in which the union (in this case USDAW) were involved did the bullying continue. In contrast however, those where the employer was left to its own devices showed a rather more sorry picture.
One thing I have learned in life however is that trade unions do not always act in the way they ought to when faced with cases of harassment.
The single most important message that I would want to pass over to you therefore is that ALL complaints of bullying MUST be taken absolutely seriously. Similarly, you should always treat every complaint of this nature that is brought to you with strict confidence if spiteful gossip and innuendo are to be successfully avoided.
Targets of harassment often fear that their complaints will not be taken seriously and unfortunately, as I can tell you first hand as an Employment Tribunal member, the Courts and Tribunals are littered with cases evidencing that their worries are not entirely unfounded. It is not uncommon to see cases where this is the case both on the part of the employer and the trade union alike. If you are to obtain and maintain the trust and confidence of your members then you should never allow this to happen at your workplace.
To be fair to trade unions however, we are now seeing that pressure from the bottom up has forced unions to take the matter seriously and the British Trades Union Congress (TUC) for example has spent significant sums of money both in respect of campaign literature and even in providing a phone line for targets.
As a union representative you need to follow on in the same path set by those leading the way and put the member at the very top of your agenda. This will not only help you to tackle workplace bullying but will also enable you to be a far better representative and will help you to gather the support of your membership in general. Remember always that old saying that "trust is like virginity; once lost it is never regained."
Well...perhaps it may not be as drastic as that but it is certainly very difficult to regain trust and so you should avoid losing it at all costs.
One of the classic strategies of the workplace bully is to make their target feel isolated and thereby more vulnerable. If one of your members comes to you with a complaint of harassment therefore, always remember that they are entitled to not only a sympathetic response but also your support throughout the process of dealing with their problem. If there is one thing that you can be sure of, it is that it will have taken a great deal of courage even to have come to the stage where they have approached you as their representative.
The target of bullying at the point at which they approach you will in all likelihood need the support of counseling and so you should not forget this particular need when it comes to negotiating with the employer to resolve your members problem. Employers, certainly in the UK, have both a statutory and common law duty of care to look after their employees health and welfare and it is clear beyond a shadow of a doubt that this includes both physical and mental health as was shown quite clearly in Walker v. Northumberland CC. (1995) IRLR 35.
In the workplace bullying is still largely unrecognized and is often put down to simply a personality clash or inability to manage people. For these reasons people will be reluctant to make a complaint. In particular, men may be afraid that they will be seen as weak, as admitting to suffering from bullying does not fit the macho image.
Key Points to Remember.
Prompt action must be taken and representatives should explore the possibility of resolving the complaint informally. If this is not possible then it may be necessary to use the grievance procedure. Do not allow either yourself or the employer to think of the procedure as a tablet of stone however. The important thing is that the case is dealt with sympathetically and effectively. Grievance procedures are useful in that they impose time restrictions on employers however employees, and particularly employees being subjected to harassment, are often very reluctant to use the procedures, not least because the first person that may be in line to hear the grievance will often be the bully themselves or his/her immediate manager who may have support for the behavior which is often built into the culture of the organization. Professor Loreigh Keashley of Wayne State University, Detroit, USA has undertaken very useful research in this field which has homed in on this very difficulty amongst others. The best industrial relations approach to the resolution of the grievance therefore is a purposive approach. Ask yourself and management what the purpose of the grievance procedure actually is and apply the purpose over the written word. The purpose of course is to resolve grievances and if you manage to do that then the target of the bullying will be satisfied. Most targets of bullying after all simply want it to stop.
Remember that at all times when your member is pursuing a complaint, they should be represented by a sympathetic trade union officer and that this is in their own interests.
Bullying is Usually Denied and is Therefore Difficult to Prove
Because bullying is usually denied and is therefore often difficult to prove, you should keep detailed notes of any meetings and of the behavior that is being complained about by your member. Ask your member to do the same. Bullying often operates in a cumulative fashion similar to the drip drip approach and individual incidents may, when taken in isolation, seem trivial but it is vital that every incident is logged in order to build up the bigger picture. You will need to record not only who was involved but also, where the incident took place, when (date and time) and what if any witnesses were present.
If possible, you should also make discreet inquiries as to whether other employees have been suffering in a similar way. Tell tale signs of bullying for management to pick up on will be the sickness record and staff turnover.
Separate Representation Should be Given to the Bully.
The nature of representation is that you must not have any conflicts of interest. If you are representing a person who is being bullied therefore, you should not be representing the bully at the same time. Trade unions are large organizations and it should always be possible for the union to provide the manager with separate representation.
Move the Bully not the Target.
If it is necessary to move either the complainant or the bully then it should be the bully who is moved. The complainant should never be punished for asserting their right as a human being to be treated with dignity.
Employment Tribunal Litigation.
I will be writing a series of pages shortly on how the law in the UK works for the target of workplace bullying but for now you should note that any complaint to an Employment Tribunal must be lodged within 3 months of the incident which the complaint is related to. It is permissible however to link incidents together and resign claiming constructive dismissal (Lewis v. Motorworld - (1986) ICR 157) based on the 'last straw' principle.
Race, Sex or Disability Discrimination.
Labour Law in the UK is sadly lacking in this area. Whilst the courts will be prepared to find that harassment due to a persons race, sex or disability will be direct discrimination, there is no statutory provision stating that this is the case. It is necessary for you to show that the person was victimized due to their race, sex or disability and not for some other reason. Harassment at work, in itself, is not unlawful other than indirectly through provisions such as those under the Health and Safety at Work Act. An employer who can show that they treat all their employees in the way that they treated the person claiming discrimination can and will succeed in law under the anti discrimination legislation which is directed only at stopping discrimination and not harassment. See for example the Court of Appeal judgment in Aziz v. Trinity Street Taxi's (1988) IRLR 204 in relation to race discrimination and now the House of Lords judgment in Strathclyde Regional Council v. Zafar (27/11/97)
Union Agreements
Pressure from the bottom up has resulted in significant improvements in the way that the issue of bullying and harassment at work is now taking the place it deserves on the bargaining agenda.
Indeed, it is a win win scenario both for working people and for the employers that this issue is addressed and so this is one area in which unions can make large inroads.
As a result of this, most large employers in the UK now have specific anti harassment policies in which bullying is specifically mentioned. These policies may be ignored and bypassed, however they are a strong form of soft law which can be used not only by yourself as a moral weapon against the company which is not enforcing its policy but also for the lawyer when they come to take the targets case to court.
Do not fall into the trap therefore of allowing yourself to think that policies do not matter because they do. If you are able to negotiate such a policy then you would do well to do so.
I reproduce, in part, the joint agreement for the Graphical, Paper and Municipal Union (GPMU) below as an example.
---
BPIF/GPMU National Agreement
The GPMU and the main employers organizations in the Printing Industry in the UK have agreed the following clause in the major National Agreements.
Dignity at Work
The parties to this agreement recognize the right of every employee to be treated with respect and dignity. The parties are committed to providing a working environment that offers equal treatment and equal opportunities for all and takes account of the relevant Codes of Practice.
These guidelines have been drawn up with the objective of preventing sexual and racial harassment and bullying at the workplace and are applicable to all companies and employees at every level.
Definitions
Bullying is persistent, offensive, abusive, intimidating, malicious or insulting behavior, abuse of power or unfair penal sanctions which makes the recipient feel upset, threatened, humiliated or vulnerable, which undermines their self confidence and which may cause them to suffer stress. Employers have a general duty to protect employees health and safety at work and failure to address a problem of bullying may contravene this legislation.